Friday, February 10. 2023
On February 7th, SEC's Division of Examinations issued its 2023 examination priorities, the publication that  details the Division's risk-based approach, including the areas it believes may present possible risks to the integrity of the US capital markets and investors. When compiling the examination priorities, the Division is guided by its objectives to promote and improve compliance, prevent fraud, monitor risks, and inform policy.
The 2023 publication details a number of significant concerns and developments impacting investors. The following are some of the related matters and key risk areas the Division addressed: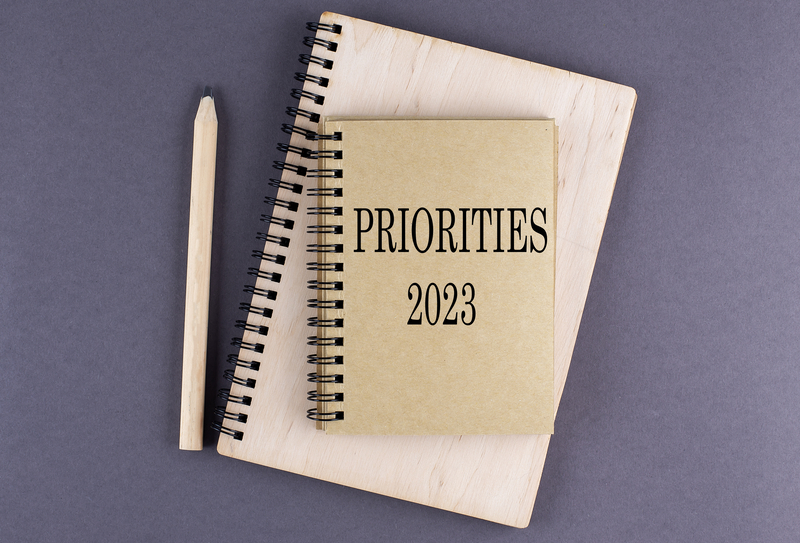 New Investment Adviser and Investment Company Rules
The Division will focus on and make determinations regarding the following:
new Marketing Rule (Advisers Act Rule 206(4)-1)
new rules that apply to investment companies, including the Derivatives Rule (Investment Company Act Rule 18f-4) and Fair Valuation Rule (Investment Company Act Rule 2a-5)
establish whether registered investment advisers (RIAs) have adopted and implemented written policies and procedures reasonably designed to prevent violations of the new rule by advisers and the individuals they supervise
establish whether RIAs have adhered to the substantive requirements
RIAs to Private Funds
Examinations will evaluate these matters under the Advisers Act:
an adviser's fiduciary duty as well as the assessment of risks, including a focus on compliance programs, fees and expenses, custody, the new Marketing Rule, conflicts of interest, and the use of alternative data
private fund advisers' portfolio strategies, risk management, and investment recommendations and allocations, focusing on conflicts and disclosures around these areas
RIAs to private funds with specific risk characteristics, such as highly leveraged private funds and private funds managed side-by-side with business development companies
Retail Investors and Working Families
The Division will continue to place special attention on the following:
standards of conduct concerns for broker-dealers and RIAs to guarantee that retail investors and working families are receiving guidance that is in their best interest, and making sure registrants meet their obligations under Regulation Best Interest and the Advisers Act fiduciary standard to act in the best interests of retail investors and not to place their own interests ahead of those of retail investors
assessments of practices regarding review of investment alternatives, management of conflicts of interest, and consideration of investment goals and account characteristics
Environmental, Social, and Governance (ESG)
The Division's ongoing assessment of ESG-related topics and issues will include:
ESG-related advisory services and fund offerings, including whether funds are operating as proposed in their disclosures
determining whether ESG products are properly labeled and whether recommendations of products for retail investors are made in the investors' best interests
Information Security and Operational Resiliency
The following entities will be examined and assessed by the Division:
the practices of broker-dealers, RIAs, and other registrants to prevent interruptions to mission-critical services and to protect investor information, records, and assets
broker-dealers and RIAs, including a focus on the cybersecurity issues related to the use of third-party vendors, such as registrant visibility into the security and integrity of third-party products and services and whether there has been an unauthorized use of third-party providers
Emerging Technologies and Crypto-Assets
The Division will conduct examinations of the following entities:
broker-dealers and RIAs using emerging financial technologies or employing new practices, including technological and online solutions to meet the demands of compliance and marketing and to service investor accounts
registrants (with a focus on the offer, sale, recommendation of, or advice regarding) trading in crypto or crypto-related assets, whether the firm met and followed their respective standards of care when making recommendations, referrals, or providing investment advice and routinely reviewed, updated, and enhanced their compliance, disclosure, and risk management practices
The priorities released in this publication are not comprehensive and do not represent all of the areas the Division focused on in its examinations, risk alerts, and outreach. The priorities are driven by the Division's examinations, but the range of any examination is decided through a risk-based approach that includes assessment of an entity's history, operations, services, products offered, and other risk factors.
The Division welcomes public inquiries and comments on 2023 Examination Priorities. For more information, visit the Division's webpage on the SEC's site.
Sources:
SEC Division of Examinations Announces 2023 Priorities (sec.gov)
Examinations 2023 Priorities (sec.gov)