Tuesday, January 05. 2021
The SEC voted on December 22, 2020 to take measures to further the enactment of security-based swap regulation pursuant to Title VII of the Dodd-Frank Wall Street Reform and Consumer Protection Act. These actions reflect the latest in the SEC's continuous efforts to engage with multiple agencies and non-US counterparts and prepare for the registration of security-based swap dealers in 2021.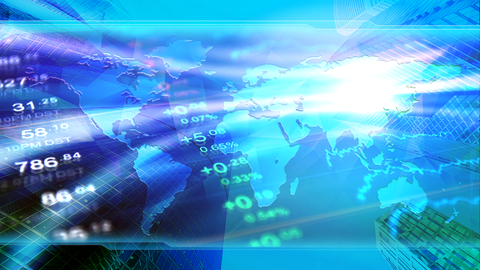 The efforts to advance cross-border regulatory cooperation include:
issuing a notice of application and proposed substituted compliance order in response to an application by France's Autorité des Marchés Financiers (AMF) and Autorité de Contrôle Prudential et de Résolution (ACPR)
releasing a final substituted compliance in response to an application by Germany's Bundesanstalt für Finanzdienstleistungsaufsicht (BaFin)
Substituted Compliance Order for Germany
Substituted compliance provides an alternative method for non-US dealers and major participants to comply with applicable U.S. requirements. The SEC maintains the right to inspect, examine and supervise non-US firms and take enforcement action when necessary. In order to address oversight and enforcement cooperation and other matters that might emerge under substituted compliance, the SEC and BaFin also have entered into a memorandum of understanding.
The substituted compliance order states that some German firms registered with the SEC as major security-based swap participants and security-based swap dealers may provisionally meet certain conditions under Rule 3a71-6 of the Securities Exchange Act of 1934 by complying with similar German and European Union (EU) requirements. Rule 3a71-6 of the Exchange Act asserts that the availability of substituted compliance reflects the comparison of relevant German and EU requirements as well as the efficiency of the German enforcement and financial supervisory structures. The order incorporates certain conditions and other restrictions to encourage the comparability of regulatory outcomes, in particular:
Internal Supervision Requirements – Internal oversight structure of firms is required to promote compliance with certain residual U.S. requirements and the terms of the order.
Recordmaking – The firm would need to do the following:

make specific records associated with business conduct requirements for which substituted compliance is not available
preserve the data elements to create particular records required by the SEC's rule and provide the record in the format (blotter or ledger, for example) established by that rule
make particular records concerning the security-based swap dealer segregation rule if the firm is not exempt from that regulation

Portfolio Reconciliation and Dispute Reporting – Firms would need to report counterparty valuation disputes directly to the SEC, per EU timing requirements.
Trading Relationship Documentation – Firms may not apply the MiFID "eligible counterparty" exception related to applicable German and EU requirements nor would they receive substituted compliance regarding certain disclosure-related provisions with the exception of non-US counterparties.
Compliance Reports – Firms would need to provide compliance reports directly to the SEC; however, this order does not require that the reports be provided to the German or EU authorities.
Notification – The firm would be required to:

concurrently submit to the SEC a copy of each notice required to be sent by comparable German and EU laws and include contact information of someone who can furnish more details about the notice
comply with the condition in the SEC's rule to provide notice of failure to make a required deposit into the reserve account required by the segregation rule for security-based swap dealers

Suitability – The firm's counterparty must be considered a "per se professional client" under German and EU laws and must not be regarded as a "special entity" as established in Exchange Act section 15F(h)(2)(C) and Exchange Act rule 15Fh-2(d)
Daily Mark Disclosure – The firm must reconcile the portfolio containing the significant security-based swap on each business day
Record Preservation – The firm would be expected to:

retain records concerning the security-based swap dealer segregation rule if the firm is not exempt from that rule
maintain specific records connected to Regulation SBSR and business conduct requirements for which substituted compliance is not available

Financial and Operational Reporting – The firm must submit financial and operational information in the form and style specified by SEC order or rule. The firm is required also to submit the financial information in line with GAAP that the firm uses to prepare general purpose publicly available or available to be issued financial statements in Germany.
German firms would continue to be subject to Exchange Act requirements, including keeping books and records open to SEC inspection and promptly furnishing to the SEC comprehensive, factual, legible, and up-to-date copies of the firm's records that are required to be preserved. BaFin has guaranteed that firms subject to the order can satisfy these Exchange Act requirements.
The German order is effective immediately.
Substituted Compliance Notice and Proposed Order for France
The substituted compliance application for France addresses the same Exchange Act requirements that are the subject of the German substituted compliance order. The French application also seeks substituted compliance for security-based swap entities based on compliance with French and EU requirements. Unlike the German order, the French proposed order contains proposed substituted compliance rules concerning the recordkeeping, reporting, notification, capital, margin, and securities count of non-prudentially regulated firms required under the Exchange Act.
The SEC is requesting comment on these proposed determinations and conditions. The comment period for the French application and proposed order is open for 25 days following publication in the Federal Register. You can submit comments using the form available on the SEC's website or by e-mailing rule-comments@sec.gov with the proposed rules' reference number in the subject line. You can also use the Federal Rulemaking Portal to submit comments or send your comments by mail to Vanessa A Countryman, Secretary, Securities and Exchange Commission, 100 F Street, NE, Washington, DC 20549-1090. In all cases, be sure to reference File Number S7-22-20.
Further information about substituted compliance applications is available on the SEC's Exchange Act Substituted Compliance Applications for Security-Based Swap Markets webpage.
Security-based swap market participants are advised to be aware of the October 2021 registration compliance date for security-based swap dealers and major security-based swap participants. Related firms also should take measures to prepare for registration. For more details, firms may contact the Office of Derivatives Policy in the SEC's Division of Trading and Markets at (202) 551-5870. See "Key Dates for Registration of Security-Based Swap Dealers and Major Security-Based Swap Participants".