Friday, November 05. 2021
On November 4th, the SEC announced that it is proposing rule and form amendments to update filing requirements that would affect issuers, registered investment advisors, institutional investment managers, and others that file or submit reports to the SEC on EDGAR. These changes are intended to increase efficiency, transparency, and operational resiliency of the filing process by updating the way data is submitted to the SEC and disclosed.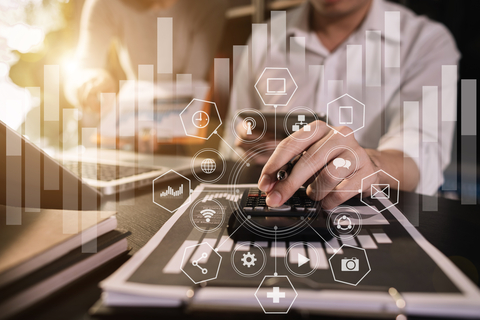 The ability to file electronically proved to be an effective measure in addressing operational and logistical issues raised by the spread of COVID-19. Electronic submissions would prepare the SEC and those filing submissions to handle future disruptive events that make the paper submission process unnecessarily burdensome, impractical, or unavailable.
The proposed updates would:
require the electronic filing or submission of certain documents by issuers, investment advisors, institutional investment managers, and others that are currently filed in paper form, thus promoting more efficient storage, retrieval, and analysis of documents
introduce modifications to certain filings to enhance the readability of the data in those filings
improve the SEC's ability to track and process filings and modernize the SEC's records management process
make publicly filed electronic submissions more readily accessible to the public and available on the SEC's website in easily searchable formats for investors and the broader public
Under the proposed rule and form amendments, the following documents and submissions would now be required to be filed electronically, some in specific formats:
most documents currently permitted to be submitted electronically under Rule 101(b) of Regulation S-T, including filings on Form 6-K and filings made by multilateral development banks
the majority of the documents that are currently permitted electronic submissions
the "glossy" annual report to security holders, submitted in PDF format
the certification made pursuant to Section 12(d) of the Exchange Act Rule 12d1-3 that a security has been approved by an exchange for listing and registration
certain foreign language documents, submitted in PDF format
the financial statements and accompanying notes to the financial statements required by Form 11-K, submitted using Inline XBRL
The SEC also proposed technical amendments to Form F-10, Form F-X, and Form CB to eliminate outdated references on the forms, and re-proposed some technical amendments to Form 13F, including revising the framework of data reporting.
For more information on the proposed amendments to electronic filing requirements, contact Daniel Morris at (202) 551-3430, in the Office of Rulemaking, Division of Corporation Finance, U.S. Securities and Exchange Commission, 100 F Street NE, Washington, DC 20549.
The public comment period will remain open for 30 days following publication of the release in the Federal Register. Comments may be submitted electronically via the SEC's internet submission form or emailed to rule-comments@sec.gov. Paper submissions may be mailed to Vanessa A. Countryman, Secretary, Securities and Exchange Commission, 100 F Street, NE, Washington, DC 20549-1090. Submissions should refer to File Number S7-16-21, and if email is used, the file number should appear on the subject line. Information that is submitted will become part of the meeting's public record and posted on sec.gov.
Source:
SEC Updates Electronic Filing Requirements (sec.gov)