Thursday, April 07. 2022
On March 30, the SEC's Division of Examinations issued its annual examination priorities, the publication that provides an overview of the Division's risk-based approach, including the areas it believes present potential risks to investors and the integrity of the US capital markets. When compiling the examination priorities, the Division leans heavily on its four pillars: promoting and improving compliance, preventing fraud, monitoring risks, and informing policy.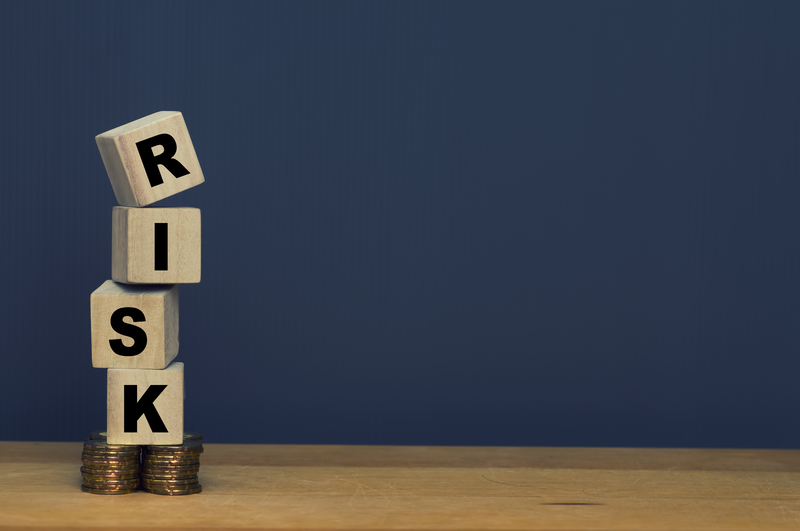 In its 2022 publication, the Division addressed several top concerns and developments affecting market participants but placed special emphasis on the following matters and ongoing key risk areas:
Private Funds
Regarding private funds, the Division will concentrate on registered investment advisers (RIAs) who manage private funds. Examinations will evaluate issues under the Advisers Act, such as an adviser's fiduciary role, and will examine risks, concentrating on:
compliance programs
fees and expenses
custody
fund audits
valuation
conflicts of interest
disclosures of investment risks
controls around material nonpublic information
The Division also will evaluate private fund advisers' portfolio strategies, risk management, and investment guidance and allocations, focusing on conflicts and disclosures. The practices, controls, and investor reporting around risk management and trading for private funds with signs of systemic importance will also be reviewed by the Division.
ESG
The Division will continue to focus on ESG-related advisory services and investment products, such as mutual funds, exchange-traded funds, and private fund offerings. Examinations will focus on whether RIAs and registered funds are properly disclosing their ESG investing procedures and have fully complied with policies, procedures, and practices intended to prevent violations of the federal securities laws related to their ESG-related disclosures, including assessment of their portfolio management practices. Examinations also will evaluate the voting of client securities pursuant to proxy voting policies and procedures, including whether the votes are consistent with their ESG-related disclosures and conditions, and whether there may be misstatements of the ESG factors considered or incorporated into portfolio selection.
Retail Investors and Working Families
The Division will continue to give special attention to standards of conduct matters for broker-dealers and RIAs to guarantee that retail investors and working families are receiving guidance in their best interests. The examinations will review how registrants meet their obligations under both the Regulation Best Interest and the Advisers Act fiduciary standard to act for the benefit of retail investors without placing their own interests ahead of the interests of retail investors. Examinations will include a review of practices regarding consideration of the following:
investment alternatives
management of conflicts of interest
trading
disclosures
account selection
account conversions and rollovers
Information Security and Operational Resiliency
In addition, the Division will evaluate the practices of broker-dealers, RIAs, and other registrants to protect investor information, records, and assets. Examinations will continue to determine whether firms have acted appropriately to:
protect customer accounts and prevent account intrusions
oversee vendors and service providers
address malicious email activities (including phishing or account intrusions)
respond to incidents (such as ransomware attacks)
detect red flags associated with identity theft
manage operational risk as a result of a dispersed workforce
Emerging Technologies and Crypto-Assets
Finally, the Division will focus on RIAs and broker-dealers using emerging financial technologies to determine whether firms considered the specific risks these activities present when developing their regulatory compliance programs. RIA and broker-dealer examinations will:
examine new firm products, services, and/or practices to gauge whether measures in place are consistent with disclosures made and in accordance with the standard of conduct investors expect and other regulatory obligations
determine whether firm guidance, including by algorithms, are consistent with investors' investment strategies and the standard of conduct owed to such investors
analyze controls that consider the risks connected to such practices
Examinations of market participants who are connected to crypto-assets will continue to review the custody arrangements for those assets and will evaluate: the offer, sale, recommendation, advice, and trading of crypto-assets.
The priorities released in this publication are not comprehensive and do not represent all of the areas the Division focused on in its examinations, risk alerts, and outreach. The priorities are driven by the Division's examinations, but the range of any examination is decided through a risk-based approach that includes assessment of an entity's history, operations, services, products offered, and other risk factors.
The Division welcomes public inquiries and comments on 2022 Examination Priorities. For more information, visit the Division's webpage on the SEC's site.
Sources:
SEC Division of Examinations Announces 2022 Examination Priorities (sec.gov)
2022 Examination Priorities (sec.gov)